Steal-of-the-Day: WEDNESDAY
---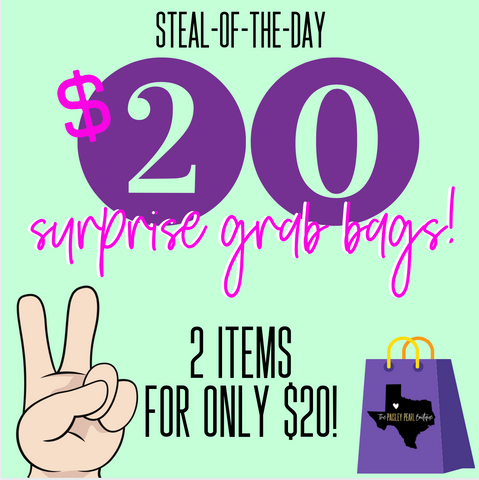 Quarantine got you feeling BLAH...well then gift yourself a sweet little surprise! Happy mail is the best, and right now we need all we can get! Each PPB Surprise Bag will include 2 items and will be valued at $50 or above! Snag you one, gift one to a much deserving nurse or doctor, send a surprise to your kids teacher...let's help spread the love! 
Bags are true to size and can include any 2 of the following items: clothing items such as tops, bottoms or dresses, jewelry, accessories and surprise PPB gift cards! 

*if you are gifting a grab bag you will need to place separate orders for shipping reasons-be sure and include any special notes and I can include that with their order!