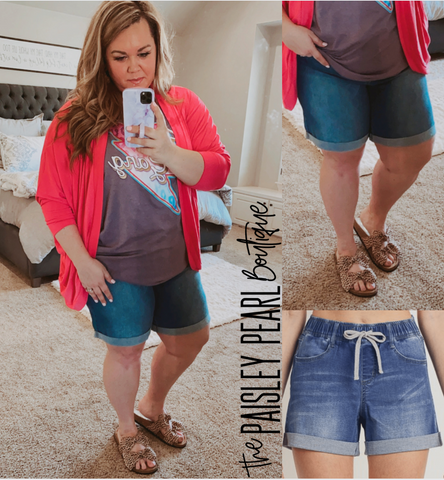 Denim shorts are a must have for Summer! These beauties have a cuffed hem details, and a great medium wash. No distressing, high waisted and a comfy slip on style with a super soft elastic waistband. These shorts feature a very conservative 6 inch inseam. I struggle finding shorts that are practical-and 
wearable, but these are a great option! 
Paige is a 16/18 wearing the 2X pictured here!