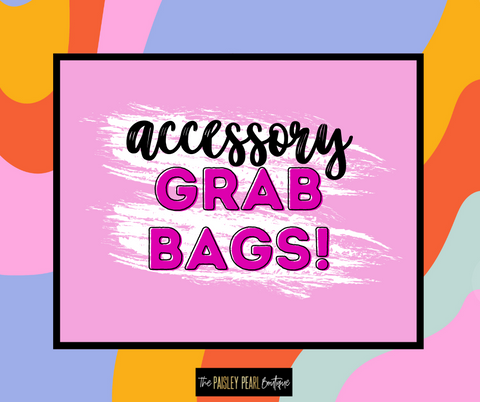 These grab bags will NOT include any clothing items! We have a wide variety of accessories here at PPB and these bags can include ANY of those items! Items can range from jewelry, beauty products, bags, socks, bath bombs, water bottles, makeup bags and SO much more! 
You will be getting over $75 worth of products for only $40!!! Each grab bag will include at least 2 items, but could be more depending on the value of each item! 
Keep in mind, these make great gift items as well, and as much as we like to avoid it the holidays are right around the corner!